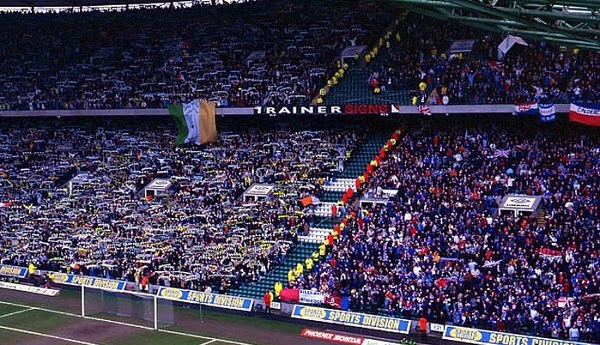 Rangers last played European football in 2011 – 3 years after losing an Europa League final to Zenit St Petersburg, and despite failing to get close to qualifications for the group stages following a 2-1 aggregate loss to Progrès Niederkorn in the 1st qualifying round of the competition few months ago, the future looks somewhat nonetheless bright.
The Gers have plans to finish as runners up in the Premiership this term, and are already preparing for a return to the Champions League in the nearest future.
Rangers' development squad have been involved in a series of development games programme thus far, with their latest friendly being a 5-2 win over Brentford B on Sunday.
There have been games against Leicester's, Manchester City's, Feyenoord's and PSV's under-23's, and Ibrox head of academy Craig Mulholland claims the club's long-term plan is to help produce youth players of Champions League quality.
The club's initiative to expose their youngsters to foreign football will without a doubt help prepare them for what to expect on continental level once they make the grade.
Mulholland told Daily Record: "We wanted to take them out and try something new. Scottish football is doing really well at younger age groups but we need to do something in that transition phase.
"We're playing the Feyenoords, Man Citys and the game against Brentford at the weekend. It's been a really challenging experience for the boys and it's worked really well.
"We were playing PSV U23s and our centre halves were facing nobody as the striker goes deep really early. You see our centre halves thinking, 'what do we do?' as it's something they've never faced it in Scottish football.
"So if we're going to produce a Champions League calibre player – and that's what we're trying to do – we need them to not have them playing against that level when we're in the Champions League. We need to have them used to it all the way through the system."