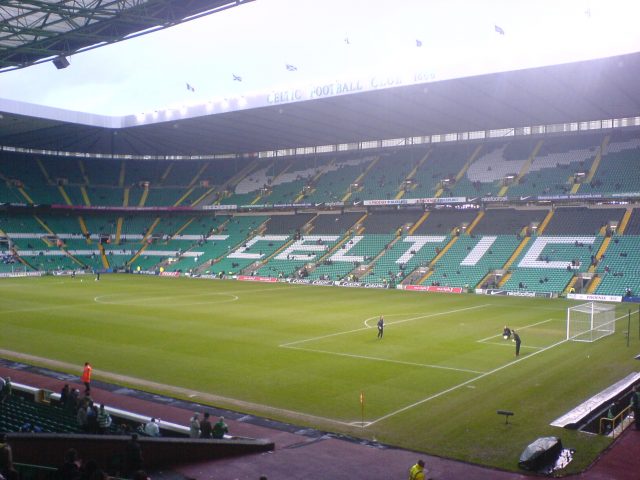 Scottish rave of the moment Kieran Tierney has been widely tipped to become the next best football thing to come out of the land, and new Celtic technical assistant Kolo Toure shares the sentiment.
The Arsenal legend played and trained alongside the 20-year-old left-back last season at the Parkhead, and he's convinced that the Scotland international wonder kid could go on to have a stunning career like one of his former teammates at the Emirates Ashley Cole.
The ex-England international, alongside Toure, was the bedrock of an Arsenal defence that went unbeaten in their "invincible" title winning 2003-04 season.
The left-back was a masterpiece and the benchmark for the modern day fullback during his hay days, winning 3 Premier League honours with Arsenal and Chelsea, and the Champions League with the latter.
Toure believes Tierney, who has often been linked with a big switch to the English topflight, has similar playing traits and qualities of Cole's – a player that won it all as far as club football goes.
The Ivory Coast legend enthused of Tierney: "Kieran Tierney is a lot like Ashley Cole in the way that he bombs up and downs the flanks and that he is also so physically strong.
"He plays every game as well. He is not the tallest but he is a fighter and he is strong. He crosses, gets back and defends. He is a very, very good player.
"Can he reach Ashley Cole's level one day? Yes, of course. He has such great potential. Kieran Tierney's work rate is just amazing.
"He gives 100 per cent in every game, he makes lots of runs and makes lots of assists too.
"He defends, he goes forward, he is every inch the modern left back. He is playing his football for a great club like Celtic and his potential is really great too."
While the youngster no doubt has a lot of talents and potential, it would take a lot of hardwork and right decisions in subsequent transfer windows for him to actually reach the heights the likes of Cole got to during their prime.