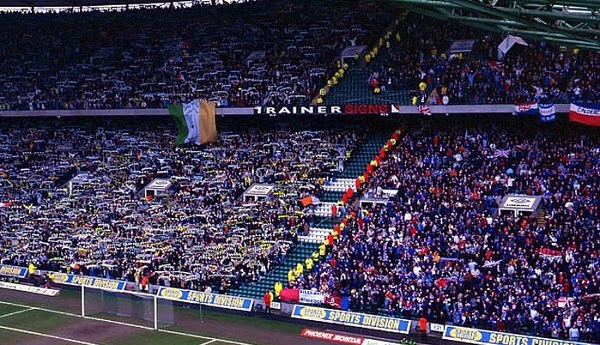 Alfredo Morelos has been in sublime form since becoming a Rangers player during the off-season, with 8 goals to boot testament to the topnotch goalscoring qualities of the Colombian prodigy.
Many tip him to emerge the league's highest goalscorer for the season and help fire Rangers to the top in the process, and former Gers striker Marco Negri hopes the 21-year-old does so in record-breaking style.
Negri scored 32 league goals in his first season at Ibrox upon arriving in 1997, with a whopping 23 coming in his first 10 games.
The Italian added 9 strikes later on, but that was after a surgery to an eye injury he sustained while playing squash prevented him from maintaining his redhot form.
When asked on Facebook what Negri thinks of Morelos, he replied: "He is doing very well and when a striker start so well, his confidence get stronger and stronger and it is so important.
"I wish him to do the double of my goals and help Rangers go back where they belong. But stay away from the squash court!"
With the one-time Ibrox favorite asking one of his successors to outscore him by doubling the 32 goals he bagged 20 years ago, it can be expected that Morelos receive even more boost and inspiration as he hopes to lead Rangers to glory and play at next year's World Cup.