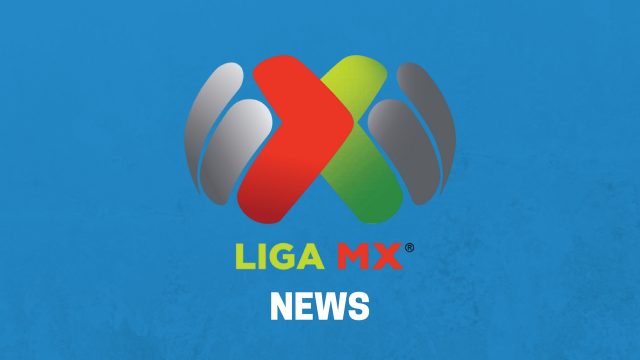 We've officially crossed the halfway threshold of the Apertura, and that means it's time to dish out some mid season awards. Let's not waste any time and just jump right into it:
Team of the Year: Monterrey
No surprise here. So far, Rayados have been one of the most dominant Liga MX teams of all time, and have dropped only four points through the first nine weeks. With just five goals conceded, they've got the best defense in the league. Their 18 goals scored? Also the best in the league. Aviles Hurtado has brought his A game all season long, and they're perfect at home after five games at the Estadio BBVA Bancomer.
In the Copa MX they've been just as good; they finished first in their group with 10 points out of a possible 12, showing off their depth in the process.
The points record in a 17 game season is 40; Rayados currently have 23 and are on pace to break that record. It can't be overstated how good these guys have been so far.
Coach of the Year: Paco Jémez
This was a much tougher pick. Antonio Mohamed definitely deserves a shout for his stellar work so far, but Jémez has turned Cruz Azul into serious contenders now after a rough first season last year. They are the only unbeaten team besides Rayados, and sit 4th in the table right now.
Edgar Mendez was a huge signing for the club, and he's scored four goals already. They've consistently had that suffocating defense that Jemez showed us only in spurts during last season's campagin. They haven't choked at all. There is a new mindset at Cruz Azul this season, and Paco Jemez is the one to thank for it.
Goalkeeper of the Year: Nahuel Guzman
It's not news that Guzman is a top-tier Liga MX goalie; he always has been. But in past years, he's been incredibly error prone and was good for one or two hall of shame-worthy bloopers each season. This year, that hasn't been the case. Aside from getting beat near post against Santos, I've never really thought there was a play that Nahuel should've made that he didn't.
And let's not beat around the bush here: Tigres' defense is awful. The fact that they've conceded just 11 goals this year has to be primarily attributed to Guzman, because he's been consistently strong in net for them. Has there been any one game where he's completely bailed out the team? No, perhaps not. But over the course of these 9 weeks (8 games for Tigres) his contributions add up.
Golazo of the Year: Nico Castillo (J1)
There were of course many great goals scored in the first half, including two fine contenders from Javier Aquino and Aviles Hurtado just this week, but my goal of the season this far has to go to Nico Castillo for his incredible free kick during Jornada 1.
There's still half a season left to beat this one, but that's a high mark to pass.
Most Valuable Player: Aviles Hurtado

I am not necessarily of the belief that a league MVP must come from a top team (Joey Votto should win in the NL this year by the way), but Hurtado has been outstanding, even on a team full of outstanding players. He scores goals, he sets up goals, he draws in defenders, he gets fouled, he really does it all.
He's a huge part of why Rayados are so good, and to be honest, their isn't as much competition as you would normally expect. Gignac hasn't set the world on fire, Boselli doesn't do much besides score, and Nico Castillo, while good, hasn't been as dominant as he was a year ago. And while of course, we can't forget all the great defenders whose names are never spoken during these MVP debates, is there really any defender in the league you'd take on your team over Hurtado?
He's the total package right now, and for the first half of the season he is the league's Most Valuable Player.