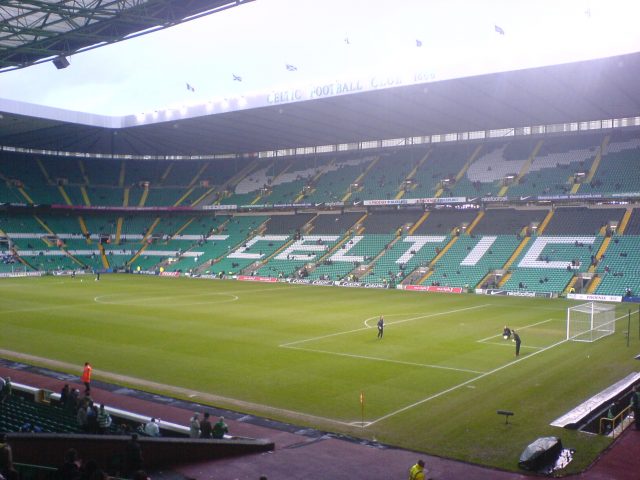 Celtic have resumed their Scottish Premiership title defence in great fashion, winning 4 games, drawing 1, scoring 12 goals – the most, and shipping just 3 – the least, in all 5 league games played thus far.
The Bhoys are once again heavy favourites for the prize, but they could have a stiffer challenge in Aberdeen.
The Reds finished the league in 2nd place last term – 30 points behind Celtic, and are tied on same points with the table toppers at the moment.
However, right-back Shay Logan, 29, doesn't want Aberdeen to get carried away with talks of being able to cause an upset this term.
Rather, he wants his teammates to take it one game at a time and keep trying to win.
The Manchester City youth product, who helped his side to the Scottish League Cup in 2014, told Aberdeen Evening Express following Saturday's 0-0 draw at Murrayfield against Hearts: "It's been a great start to the season with the wins in the league and the cup.
"It's points on the board, you know, that is all we have to keep doing, to take every game as it comes and keep putting points on the board. Then we'll see where it gets us."
He further commented on Aberdeen title chances thus: "I don't know, it will take a strong effort to take first place with the way Celtic are.
"They are a very strong team and Brendan Rodgers has a good set of players there, and he is a great manager who gets them playing really, really well.
"They'll be really high on confidence which makes it tough but we just keep putting points on the board and then at the end of the season we'll see where it takes us.
"We won't even look at where we are after 11 games when we've played everybody, we just play it game by game and try to win. If we get the three points we don't worry about any of the other stuff."
While Logan has clearly refused to admit the Dons have a chance against Celtic by being coy, he definitely nurses lofty ambitions deep down, and should they maintain their early form and momentum, the Hoops could have their work cut out for them as far as winning a 7th consecutive title goes.