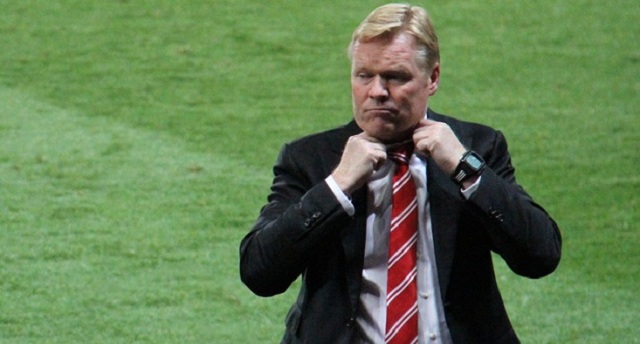 Everton manager Ronald Koeman has revealed that his side will be looking to erase the memory of their Premier League defeat to Tottenham during the weekend when they take on Atalanta in the Europa League on Thursday.
The Toffees travel to Italy for the Europa League group stage encounter during which they will be favorites as they have arguably a better side on paper.
It is important that the Toffees play well during the game as they will need their confidence to be high ahead of their Premier League encounter during the weekend against Manchester United, who are on top form at the moment.
Whilst speaking about the upcoming Europa League encounter, Koeman revealed that his club will be looking to make the most of it and play well.
He said, "The defeat against Spurs is not what we expect from ourselves. After last weekend we need to react. If you lose the game you get another opportunity to put it right, so I am confident about tomorrow.
"I am the manager and I take this competition really seriously. For every club, to be part of Europe is important. We were out for many years but now we are back. Let's hope the journey takes us a long way in Europe – but we have to fight for it.
"Now everyone realises it is  a tough competition. You start it and you want to win it, taking it step by step."