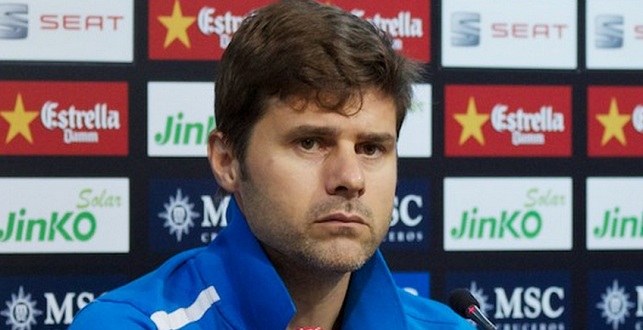 Tottenham boss Mauricio Pochettino has claimed that English sides do not perform well in the Champions League because they place more emphasis on domestic fixtures.
Since Chelsea's Champions League triumph in 2012, no English club has reached the final of the competition.
Over the past decade there has been a huge decline in the form of English clubs in Europe's premier club competition. Liverpool won the tournament in 2005 and reached the final in 2007 while Manchester United won it in 2008 and reached the final in 2011.
Pochettino believes that this is the case because clubs in England take their domestic games more seriously.
He said, "When you are here the Premier League is the main competition for every player. When you are here the players want to fight to try to win it, maybe because we are not in [mainland] Europe.
"In Italy, France and Spain the Champions League is the most important competition, but in English culture, it is the Premier League and then the FA Cup. The Champions League and Europa League are important but they are not at the level of the Premier League."