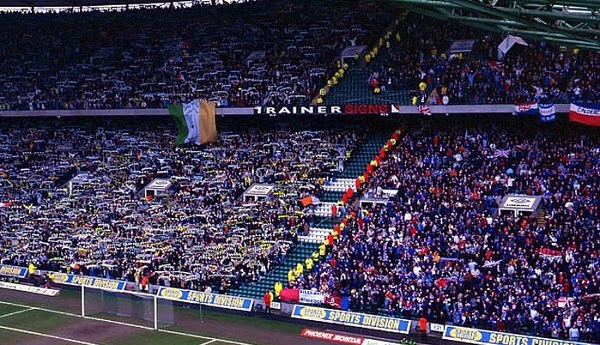 Since sealing a £1million move to Ibrox during the early period of the summer transfer window, Colombian striker Alfredo Morelos has emerged as the early top candidate for the Scottish Premiership signing of the season accolades.
The 21-year-old has registered 7 goals for Rangers in what has been a perfect start to new life in Scotland, and he's not looking to rest on his laurels, as he has eyes set firmly on a dream spot in Colombian's contingent for next year's World Cup.
The South American nation are inching closer to a guaranteed place at Russia, and Morelos, a former youth international wants in.
The current highest goal scorer in the SPFL commented thus on his form since arriving from Finnish outfit HJK Helsinki and on his World Cup dreams: "It's started at Rangers in the best possible way for me.
"I had a very hard pre-season and I prepared well for the start of the new league season. I think I have adapted well to the team and that's reflected on the pitch.
"So far everything has gone well for me. I have been starting games and the continuity has helped me. I'm at my best when I am happy and I certainly am at Rangers.
"Every game I learn more about my team mates. I'm starting to know their movements and characteristics.
"I'm growing and improving as a player and now my next aim is a place in the Colombia squad. I've said to Mr Pekerman 'I'm here if you need me.'
"I'm training well, playing well, scoring goals, Football in Scotland is aggressive and powerful. My mindset is to carry on doing the right things and wait for the call from him."
Colombia have AS Monaco goal machine Radamel Falcao as their top striker, and while Morelos is years away from hitting the heights of the former Atletico Madrid hitman, he has continued to show his potentials and could be a good backup for manager Jose Pekerman.
A chance to play at Russia could see Morelos' worth skyrocket should he impress, and considering he's already attracting attentions all around as a result of his current form, Rangers could be in for a huge transfer fee from his sales once the big wigs come calling.