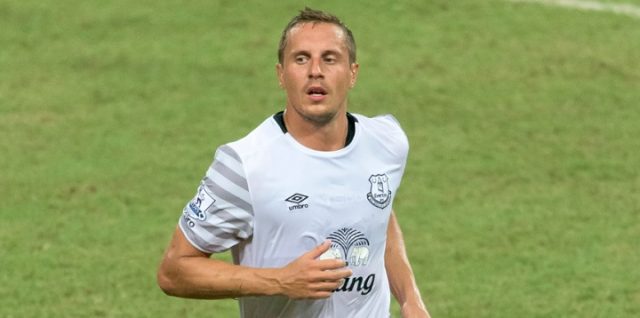 Everton captain Phil Jagielka has revealed that he is learning to adapt to his new role as Everton captain without playing in every game but admitted that he fails pain by not being named as a regular starter anymore.
While talking about the current situation, Jagielka told Echo, "I just try and be myself. It's not nice not to play as throughout my career I've played most games.
"When you've got your close friends around you who have been here a long time and the coaching staff it makes life a bit easier but when it comes to match day you still want to play.
"There's not a single little bit of me that is glad when I'm not playing but I understand with my age, getting more people in and it being a squad game your role has to change slightly.
"I'm still trying to keep myself as fit as possible and give the manager as much of a headache as I can for every game. Playing every game is not guaranteed so it's up to me to do the best I can and see where it takes me."
The veteran is no longer a regular starter following the arrival of Ashley Williams last season and Michael Keane this season.
Jagielka is likely to play a squad rotation role during the current campaign and serve as a mentor to the fairly young side.
The veteran reportedly turned down the opportunity to gain regular first team action elsewhere in order to remain at the Toffees and there is a good chance that he could be in the final days of his Everton life.