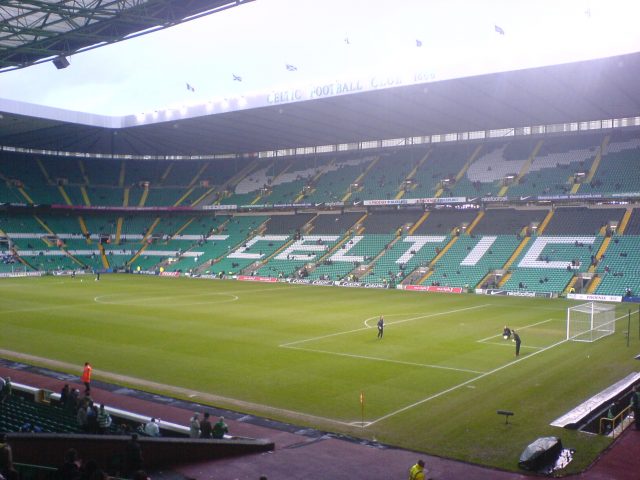 Celtic could be set to face punishment from UEFA after a fan leapt from the stands and attempted to confront Kylian Mbappe during the Hoops' 5-0 Champions League defeat against the French giants on Tuesday.
The supporter entered the pitch during the first half, not long after PSG had gone 3-0 up. He then ran towards Mbappe and swung a kick. Fortunately he failed to make contact and was removed from the stadium by stewards.
Celtic had a miserable day on the pitch during, where they were totally dominated and this incident only made their day worse.
Celtic are no strangers to punishments from UEFA. They have faced 11 penalties in less than six years due to fan behavior issues ranging from Pro-IRA chants to fireworks, crowd disturbances and explicit banners.
The match certainly proves that a gulf in class exists between Celtic and the elite clubs of world football and least the club can do is to ask their fans to keep their behavior in check.