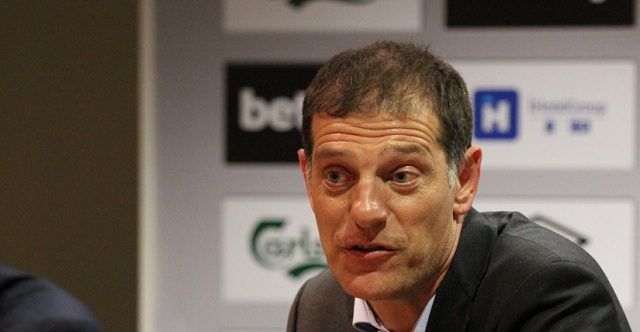 West Ham finally got their first points of the new Premier League at the 4th time of asking, with a 2-nil victory over Huddersfield Town at the London Stadium on Monday night ensuring manager Slaven Bilic and his men eventually breathed a sigh of relief following 3 straight losses.
While a little pressure has been taken off the Croatian manager as a result, he isn't by any means safe from the sack.
The 49-year-old could have lost his job had West Ham ended up losing Monday's game according to some sources, and the under-fire boss himself admitted the sacking of erstwhile Crystal Palace boss Frank De Boer earlier on in the day provided him with a timely reminder of sorts.
Bilic told reporters after the game: "Was de Boer's sacking on my mind? It was, I ain't going to lie. I've been in football since I was 18, so I know."
With many hinting there could be a face-off between the board and the manager following his comments on Friday, Bilic went ahead to clarify issues.
"I never said a bad word about the chairman and I never will. Yes I said some things – at the end of the day I'm 49 – I said them, and I wasn't drunk".
Nevertheless, popular betting site Ladbrokes reckons Bilic could be the next to go after De Boer, with a comment from them saying: "The Sack Race has already taken one casualty this season in the shape of De Boer but we wouldn't be surprised to see Bilic packing his bags in the near future."
West Ham travel to the Hawthorns on Saturday to face West Brom, while they host Tottenham next before games against fellow bottom half of the table sides; Swansea, Burnley, Brighton and Crystal Palace further provide Bilic a chance to save his job.