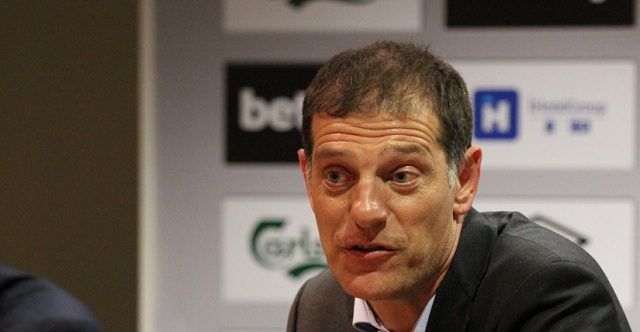 West Ham manager Slaven Bilic has admitted that he did feel pressure before his club completed a 2-0 victory over Huddersfield Town on Monday.
The win brought the Hammers their first points of the season after they lost their opening three matches this season.
The victory was brought through goals from Pedro Obiang and Andre Ayew.  For much of the game, it looked as if the East London club were set to be frustrated until Ayew managed to break the deadlock in the 72nd minute.
The disappointing early season performances led to speculation suggesting that Bilic could be set to lose his job.
Following the match, Bilic admitted, "I've felt the pressure for a whole year now, it didn't start today. Although for me it's not logical to be under pressure after three games only but it is modern football and of course I have felt the pressure.
"But we kept the calmness, we changed a little bit the shape of the team and we said to the guys that you're going to go back to basics."