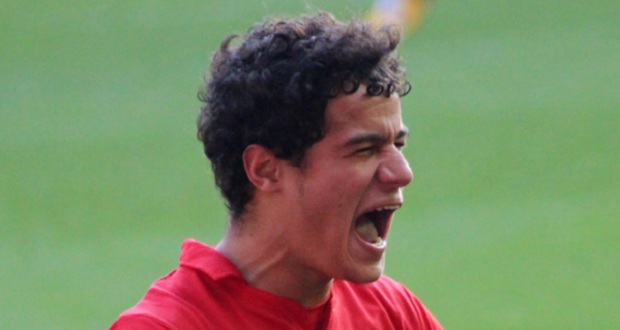 Liverpool manager Jurgen Klopp has denied that Philippe Coutinho refused to play during the Reds opening matches of the season.
Coutinho was strongly linked with a move to Spanish giants Barcelona this summer and the player even handed in a transfer request to try and force through a move.
However in the end, the deal ended up not going ahead as Klopp's side went on to reject all offers from the Catalan giants. Coutinho had not been playing during the Reds opening matches of the season.
While the official reason for this according to the Reds is that he has been suffering from back pain, some skeptics believe that it is because he was trying to force a move to Barcelona.
Klopp denied that this was the case and said, "I can explain it a little – maybe a few of you have had a split in a good relationship, with your wife or whatever, and it is not good to think about the time you were split.
"It was not the easiest time, but that is the transfer window. It is not the first time and it won't be the last time in history when similar things will happen.
"I really think we handled it really well. Not all the things in newspapers were 100 per cent right but it is normal a lot of things were coming up in a situation like this.
"But nothing I am aware of was unforgivable. The most important thing is no one told me anything where I thought 'Oh, that is too much'.
"He came in yesterday, accepted 100 per cent the situation – I didn't even have to say anything about it."