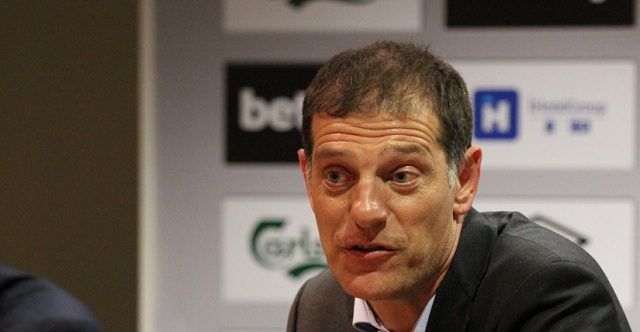 West Ham have had a very awful start to the new Premier League season, losing 3 of their 4 opening Premier League fixtures and shipping a whopping 10 goals in the process.
As a result, talkSPORT pundit and ex-England international Joey Barton wants Hammers manager Slaven Bilic shown the exit door, as things could turn pretty worse if someone who can take the club forward isn't brought in.
The former Burnley man believes West Ham could even get relegated at the end of the campaign, with their lack of identity a key issue needed to be sorted out.
As per Barton: "If you're a West Ham fan, you have to think at some point, no matter how much of a nice guy Bilic seems…you've got to get rid of him and you've got to bring in somebody who takes the club forward.
"I just feel West Ham, at this moment in time, lack identity as at team…what is the philosophy of West Ham?
"If they don't get it sorted pretty soon, you could be in the Championship before you can blink."
Following a shaky start to last campaign, West Ham finished in the bottom half of the table with 12 wins and 17 losses.
A lack of connection between the fans and the club's new stadium has also been blamed as a reason for the struggles.
Monday's game against Huddersfield was their first home game of the campaign, and they managed to get their first win of the campaign via a 2-nil victory.
However, West Ham could be shuffling through occasional wins home and away like they did last season if they fail to maintain momentum, and Bilic's future could all the more remain in doubt as a result.