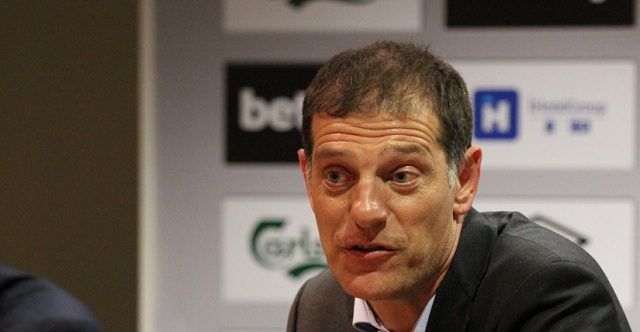 West Ham manager Slaven Bilic has admitted that he was left disappointed this summer after his club failed to sign Sporting Lisbon star William Carvalho.
The Hammers were strongly linked with a move for the Portugal international Carvalho this summer and the club's joint chairperson David Sullivan went on to say that they had made a club record bid for the Euro 2016 winner.
However, Sporting club president Bruno de Carvalho denied at any bid was received by his team and took a swipe at Sullivan.
Bilic has admitted that he was left disappointed after his club failed to land the player and said, "The other thing which has dominated the last week or so has been our attempt to sign William Carvalho from Sporting Lisbon, an attempt that ultimately failed.
"There has been much said and written since. There is much I could say but I don't want to, not because I am afraid to have my say but because that is not my style. I haven't said anything before and I don't want to start now.
"My job now isn't to say what is the truth or who is to blame. My job is to raise the performance from what is a good squad of players which will get even better when everyone is fit."
"I can talk about the facts and, yes, I have talked to my friends and my staff about what has gone on and, of course, I don't agree with many things.
"Am I going to go public, though? No, that's not how I work. What is the benefit to anyone to moan about things which have nothing to do with Monday?" he added.
"We have a good squad. We ideally wanted another one or two and that's why we offloaded some players, but it didn't happen and that is the reality.
"It was disappointing that we didn't sign Carvalho because it looked as though it was going to happen and that defensive midfield position was one I have wanted to strengthen for some time. But it doesn't mean that, because we didn't sign him, we haven't done good business this summer."
The Hammers are clearly struggling in the Premier League thus far this season and the addition of Carvalho would have certainly added quality to their midfield.