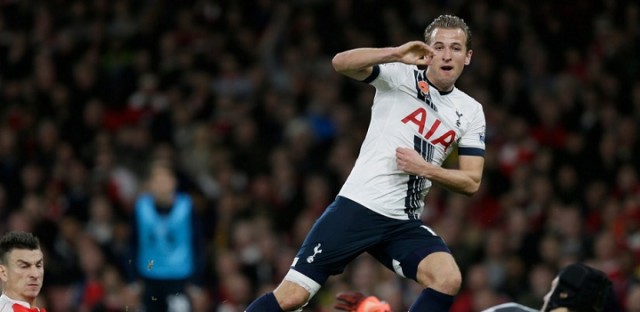 Tottenham star Harry Kane has revealed that he is looking to score nothing less than another 100 goals for his club after having reached a century of goals for the North London outfit during their win against Everton on Saturday.
The 24-year-old Kane went on to net a brace as his side won the game 3-0. In the process, he also notched his 100th and 101st goal for his boyhood club.
He now joins other Spurs legends such as Jimmy Greaves (266 goals), Jermain Defoe (143 goals) and Robbie Keane (122 goals) to have reached the milestone.
He said, "It's a fantastic feeling, a fantastic achievement. It's a proud moment but for me, it's about getting another 100 as soon as I can. That's what it's about, helping the team – and it was an excellent win today.
"In August the ball just didn't go in but I seem to get a bit of luck now and I'm happy to get the two goals."
Kane is regarded as one of the best footballers that England have produced in the modern generation and considering that he is still young, there is a strong chance that he could score a few more hundred goals.