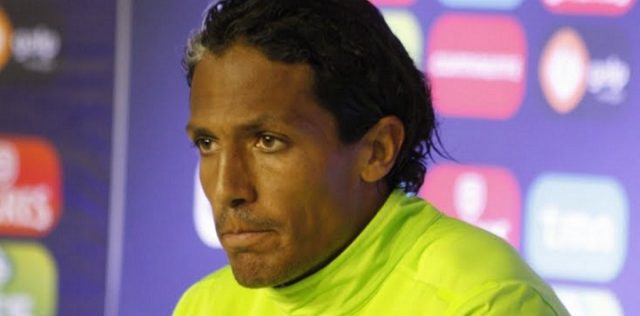 Rangers host Celtic on September 23 in the first Old Firm derby of the season, and it seems summer arrival Bruno Alves can't wait.
The Portugal international defender, 35, knows a thing about derbies in his almost 2 decades of professional football, and is eager to get into the action when Scotland's 2 biggest rivals clash at Ibrox next Saturday.
Bruno has had his fair share of hot derbies experiences, including a couple of sending offs during his time at Porto, Zenit St Peterburg and Fenerbahce.
He expects nothing less when it comes to the passion and emotions in his first Old Firm derby, but knows a red card can influence the game, and is hoping to prevent that from happening.
When asked about his expectations for the game, the Euros 2016 winning-defender replied: "I have lots of derby memories. In Portugal we had great derbies, Russia too. In Istanbul, Fenerbahce v Galatasaray is a great derby, one that you need to experience.
"The stands are crowded and everybody is just focused on the pitch. Everybody gives it everything they can. It's an amazing environment.
"I have had some red cards in these games. I have been sent off. In Portugal I've had one when Porto was playing Benfica. In Russia I have been given a red card in the Zenit v Spartak Moscow game, which is a big derby there, and two times in derby matches with Fenerbahce.
"I don't want to repeat that. It is not good to leave the team with 10 players in such a really important game. But I think these games are the best games for me.
"You need to fight but you also need to play. Sometimes the game is very rough and you can't play so much – sometimes it is more like a battle. But I expect both – quality and passion from the Old Firm game."
Following 5 Scottish Premiership games this season, Celtic top the table, while 4th placed Rangers are only 3 points behind them.
With both sides very likely to pick up all 3 points in their next league games, the result from the Old Firm encounter could decide who tops the log heading into the 7th round of fixtures for the season.
Manager Pedro Caixinha definitely nurses an ambition to win the league this season, and knows a win against Celtic could prove very vital in the title race.
The game will therefore be a fight to the finish on the pitch and on the technical touchline, as the Gers attempt to deliver the Bhoys their first loss following a 54-game unbeaten domestic run.