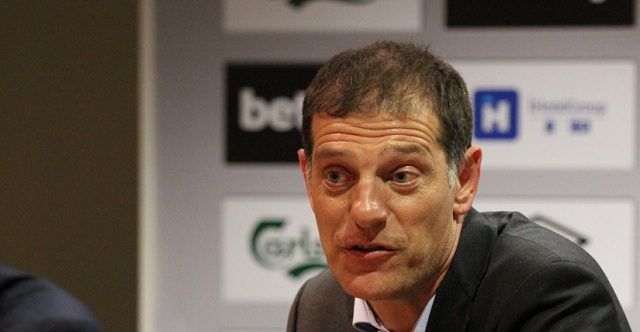 West Ham manager Slaven Bilic has said that he will not be publicly revealing details regarding why his club missed out on signing William Carvalho this summer.
Carvalho was reportedly a priority target of the Hammers during the transfer window. However in the end, he did not join West Ham and animosity was created between the Hammers and Sporting Lisbon as a result.
The Hammers have claimed that they had a bid rejected by the Portuguese club while Lisbon on the other hand, have claimed that the East London club never made an offer in the first place.
West Ham are also said to be currently taking legal action against Sporting's communications director Nuno Saraiva, who labelled their co-owner David Sullivan a "liar" and "parasite" while adding that they made no offer for Carvalho.
Bilic has since commented on the situation and wrote in the London Evening Standard, "The thing which has dominated the last week or so has been our attempt to sign William Carvalho from Sporting Lisbon, an attempt that ultimately failed,"
"There has been much said and written since. There is much I could say but I don't want to, not because I am afraid to have my say but because that is not my style. I haven't said anything before and I don't want to start now.
"My job now isn't to say what is the truth or who is to blame. My job is to raise the performance from what is a good squad of players which will get even better when everyone is fit.
"I can talk about the facts and, yes, I have talked to my friends and my staff about what has gone on and, of course, I don't agree with many things. Am I going to go public, though? No, that's not how I work. What is the benefit to anyone to moan about things which have nothing to do with Monday?"