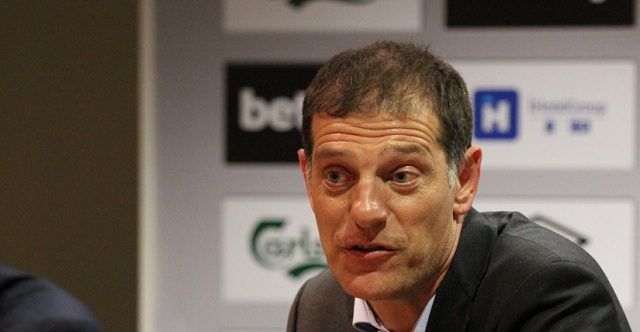 West Ham manager Slaven Bilic has rejected claims suggesting that his job is currently on the line.
The East London club are currently at the bottom of the Premier League standings after losing their first three Premier League games of the season and according to reports, Bilic will have the next four League games to try and save his job.
Some have even claimed that he could be sacked, should the club lose to Huddersfield on Monday. That said Monday's game will be a perfect opportunity to gain points especially considering that on paper, the Hammers are the stronger side.
While he accepts that results do need to improve, Bilic has denied reports suggesting that the club's hierarchy have informed him that his job is on the line by saying, "I haven't been told that. I said to the chairman, we have no points from three matches and we have to start winning.
"I have told you so many times I don't think about my job in that way. I think about my job as a good job and where I have to put all my energy and concentration into working with the lads and talking to the lads.
"I try and keep the lads humble when we are winning, being in the zone when we are not in the zone for whatever reasons. Monday night is a game that I am totally concentrated on."