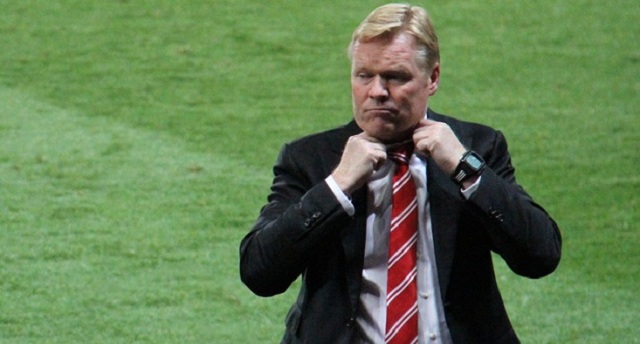 Everton manager Ronald Koeman has admitted that he was left disappointed after his club missed out on their first choice striker target. The Toffees were eyeing an experienced striker following the departure of Romelu Lukaku to Manchester United.
They did manage to sign Sandro Ramirez from Malaga. However the Spanish international is just 22 years old and furthermore remains untested in the Premier League.
It had been reported that Koeman's number one striker target was Olivier Giroud. Giroud was also said to have been given permission to speak to other clubs by Gunners boss Arsene Wenger. In the end a potential transfer ended up falling through due to reported pressure from his partner.
The Toffees are also said to have failed in their aims to sign Nikola Kalinic and Christian Benteke. Everton will now have to make do with the inexperienced duo of Sandro and Dominic Calvert-Lewin at least until January.
While discussing the situation, Koeman said, "I cannot explain why (we didn't sign a striker). I thought we had our option one in, and I was really disappointed by that.
"You need to understand that you can have option two, option three…and the right price for the right player is something we need to look at as well. Sometimes if you are interested in a player, then you know what they ask for that player is ridiculous.
"To get the first option as a striker in this team would have made the team stronger. Normally, that would have been easier."