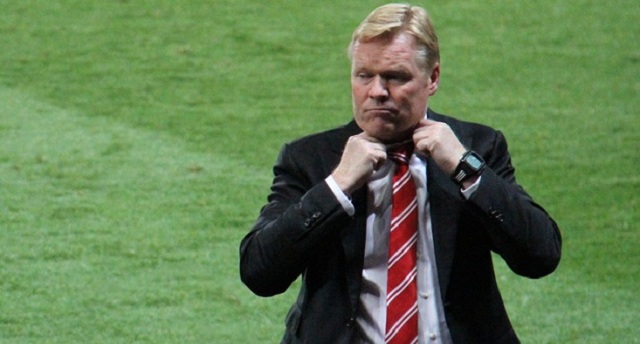 Everton suffered a 3-nil defeat at the hands of Tottenham at the Goodison Park on Saturday – their 2nd loss of the new Premier League campaign in as many games.
Manager Ronald Koeman admits his side still have a long way to go if they are to catch up with the north London outfit and other title challengers.
The Dutchman spent heavily during the summer transfer window, but clearly, his Everton team have a lot to do to break into top 6.
Saturday's heavy loss highlighted the gulf in quality between the two sides, and Koeman believes it could take some time to reach such lofty standards.
According to him during the post-match interview: "When I spoke about Tottenham I said that maybe with Man City they are the best football side in the Premier League
"The difference between Everton and Tottenham is that they have worked a long time together now with the same players.
"It is not realistic to expect that Everton already is at that level. If you think we need to be at that level, then it will be really difficult."
Harry Kane proved the difference during the game, bagging a brace and earning Koeman's praises in the process.
Having failed to break his August jinx, the England international wasted no time opening up the scoring few minutes to the half hour mark.
The 24-year-old back-to-back Golden Boot winner took his Tottenham career goals to the century mark as a result. The Toffees manager believes only Arsenal's Alexis Sanchez is better than Kane in the EPL.
Responding to Kane's achievements, which have seen him bag 101 goals in 169 games for Spurs, Koeman said: "I'm happy that he has scored 100 goals for Tottenham. He deserves a lot of praise – congratulations to him. It is an unbelievable mark for him.
"Maybe after Lionel Messi and Cristiano Ronaldo and Alexis Sanchez, and maybe one or two more, he is one of the best.
"Of course the first goal is a lucky one. I don't think he was supposed to shoot the ball in the goal – I think it was a cross.
"But in his football he is really clever. He is using his body at the right time, his movements, his finishing. He is a top striker."