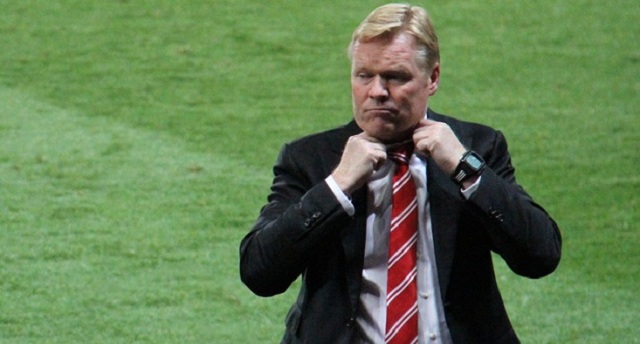 Everton manager Ronald Koeman has revealed that his side will need to follow the example of Tottenham if they are to achieve their ambitions.
For many years, Spurs were considered to be a modest team in English football. However they have blossomed during the past two seasons during which they narrowly missed out on winning the Premier League.
The Dutchman Koeman is a fan of the work that Mauricio Pochettino has done since he became manager of Spurs and believes that his side will need to emulate their Premier League counterparts if they wish to establish themselves as a dominant force within English football.
Whilst talking about Tottenham, Koeman said, "In my opinion they are one of the strongest teams in the Premier League.
"Maybe they haven't had the start they expected (four points from three matches) but they are a really strong side and I like how they play football.
"It is an example of how we need to make the next step as Everton. What they did is hard work, the development of young players and a really good manager.
"On one side we have made steps but on the other side still not. We need time if you bring in so many young and new players in."