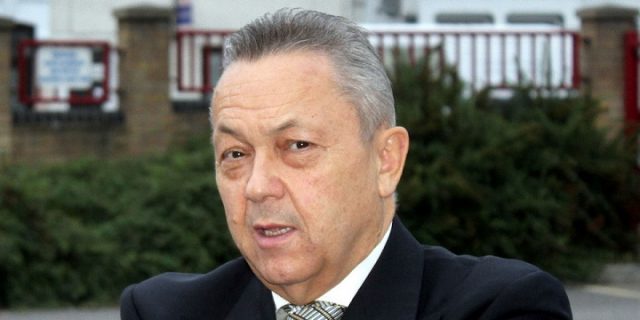 West Ham co-owner David Sullivan has been accused of misleading manager Slaven Bilic in the East London club's attempts to sign William Carvalho from Sporting Lisbon.
Carvalho was said to be one of the Hammers priority targets this summer though in the end they ended up not signing him.
However, Lisbon president Bruno de Carvalho has since claimed that the East London club never had any intentions of signing Carvalho.
Bilic had been looking to recruit Carvalho in order to bolster his midfield and Sullivan has insisted that the club saw a £30 million bid rejected by Sporting.
Due to the fiasco, De Carvalho used his club's TV channel to mock the Hammers and accused them of not having a goalkeeper after conceding ten goals in just three games and making a poor start to the season.
A sneering De Carvalho said: "West Ham supporters call Mr. David Sullivan and his brother D***o Brothers.
"What happened? They have had fantastic results, they do not have a goalkeeper and the president is very happy with the coach who was the person who wanted William.
"He wanted to sign the player the coach wanted so much, just like I would want to give a Christmas gift to my enemy – I wouldn't want to give you anything!"
This incident is likely to hamper relations between Lisbon and the Hammers for a long time and it is difficult to see them doing business on good terms in the near future.