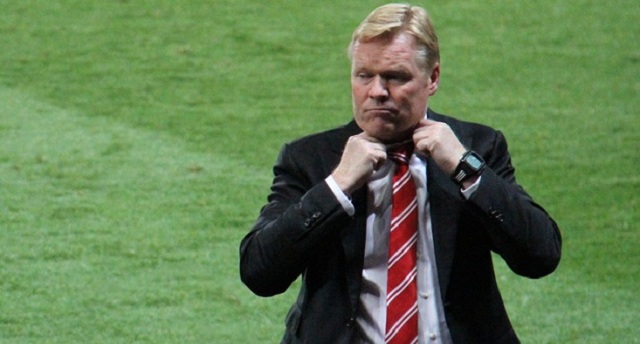 There is no denying the fact that Tottenham's ascension to the pinnacle of present-day English football has been fast-tracked in the last 3 years.
Since arriving north London to take charge of Spurs at the beginning of the 2014-15 season, manager Mauricio Pochettino has greatly improved the fortunes of the club.
The 45-year-old Argentine has led Tottenham to 5th, 3rd and 2nd place consecutive finishes in the Premier League thus far, and has definitely become a subject of emulation for a lot of topflight managers.
The Lilywhites travel to Goodison Park on Saturday to face Everton on matchday 4, and would hope to add to the 4 league points they have managed to pick up this term.
Toffees' boss Ronald Koeman is a keen admirer of Pochettino's work at Tottenham, and he wishes to emulate the former Southampton boss as he looks to establish Everton into a top 6 contender.
Ahead of their showdown, the Dutch manager sang high praises of the visitors, claiming: "They can be title contenders again.
"In my opinion they are one of the strongest teams in the Premier League.
"Maybe they haven't had the start they expected (four points from three matches) but they are a really strong side and I like how they play football.
"It is an example of how we need to make the next step as Everton. What they did is hard work, the development of young players and a really good manager.
"On one side we have made steps but on the other side still not. We need time if you bring in so many young and new players in."
Spurs will attempt to go one better this term in the Premier League, but have as many as 4 teams to contend with for the top spot, while the likes of Everton are also pushing for an European spot come the end of the campaign.
A win at Goodison Park and Pochettino's men can pick up needed steam to start winning on a tear again.