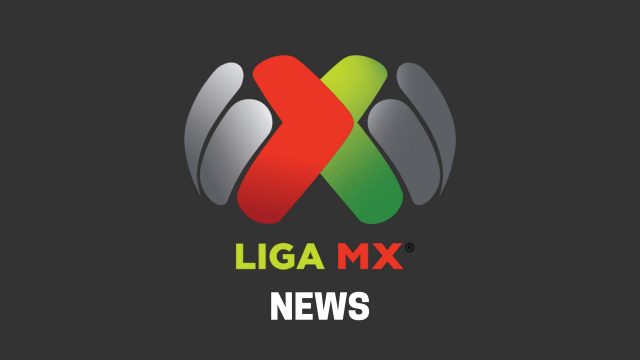 Recently, some Liga MX teams have made some peculiar signings by signing players who are of uncommon nationalities to the league. This has helped breach other markets and the overall internationalization of the league. There are currently nine players who stand alone in Mexico as the only representative of their nation in the Liga MX: here is the rundown of those nine players.
Honorable Mention
There are now five European players in the Liga MX, this includes two French players and two Spanish players. Andre-Pierre Gignac just missed the cut as his club Tigres UANL signed another Frenchman earlier this week, defender Timothée Kolodziejczak from Borussia Monchengladbach. The Spanish players in the league include Pumas UNAM's Abraham Gonzalez and Cruz Azul's Edgar Mendez who is also managed by Paco Jemez, who also hails from Spain. Something that is also worth noting is that there is a Spanish player in the Ascenso MX, Borja Gonzalez of Atletico San Luis who currently has two goals in six games in Mexico's second-tier league.
Gerson Torres – Costa Rica
Starting off with one of the least exciting players and nationalities on the list is Club America's, Gerson Torres. It is very surprising that Torres is the only player from Costa Rica playing in Mexico given the geographical locations of the two countries. But there is not a long history of ticos in Mexican soccer as most stay at home or chose the MLS over the Liga MX. The 20-year-old midfielder has not played in any minutes in this Liga MX Apertura 2017 and has only featured in one minute in the Copa MX competition.
Jose Manuel "Sema" Velasquez – Venezuela
Like Costa Rica, there is also not a long track record of Venezuelan players in the Liga MX and in this Apertura, Veracruz's Jose Manuel Velasquez stands alone. "Sema" was an intriguing signing for Los Tiburones as the centre-back came to Veracruz from Portuguese team Arouca. Velasquez does play for his national team and even featured in a few minutes in his country's 1-1 surprising draw against Argentina.
Djaniny Tavares
The Santos Laguna forward hails from the North Western African island, Cape Verde, he is the only player in the Liga MX from the country but is not the only player from the African continent. Djaniny has been in the league since the Apertura 2014 competition and is the longest-tenured Liga MX player on this list. His career with Santos Laguna has been bipolar and he is currently not living a great moment as Tavares has failed to score in seven Liga MX games this season.
Clifford Aboagye – Ghana
Aboagye arrived with Atlas in the Clausura 2017 and the move was very surprising but since his arrival, the 22-year-old has become an important piece to the team. Aboagye was a key piece to Atlas' midfield last season, playing in 13 games and was the best midfielder on the team this season until his injury after four games. The injury will keep the Ghanaian midfielder out for at least the rest of the tournament but Los Zorros have already found a replacement, who will also be on this list.
Patrick Soko – Cameroon
Atlas has two African players on its roster, one is Clifford Aboagye and the other is Cameroonian forward Patrick Soko. Apart from being from an uncommon nationality, Soko also came from a very peculiar league, the Dominican Republic league. The 19-year-old has shown flashes of potential in his limited playing time and it will be interesting to see how he develops with increased playing time.
Ravel Morrison – England
The third and last Atlas' player on the list is former Manchester United youth product, Ravel Morrison. The Englishman is looking to revitalize his career in the Liga MX coming over from Italian Serie A team Lazio. Morrison could be making his debut with his new club this Friday and it will be interesting to see if he can resurrect his career and make an impact with Atlas, who is currently struggling in 13th place with seven points.
Lucas Cavallini – Canada
There is a couple of Puebla players on this list with some recent acquisitions made this season. One of the more recent signings for Los Camoteros was Canadian striker Lucas Cavallini on loan from Uruguayan club Nacional. The 24-year-old looks to be a promising striker in the CONCACAF region as he did feature in the 2017 CONCACAF Gold Cup with Canada.
Carlos Salom – Palestine
There is nothing different about the country, Carlos Salom was born in, Argentina but the forward is a naturalized Palestinian citizen and has played for the national team in the past. The 30-year-old has had an extensive career across the American continent and his latest stop before the Liga MX was a three-year stint with Chilean club Union Espanola. Salom has only scored a goal in seven games played between the Liga MX and the Copa MX but has shown glimpses of potential in his playing time.
Keisuke Honda – Japan
The most notable name on this list and one of the more notable players in the Liga MX is Pachuca's, Keisuke Honda. The Japanese international came to the Liga MX this offseason with Pachuca in what was a shocking move from Italian team AC Milan. Honda is just starting to incorporate himself into the Pachuca side but already has a goal in just 78 minutes of play. His move to Mexico has shined a lot of light to the Liga MX as Pachuca games are now being televised in Japan.