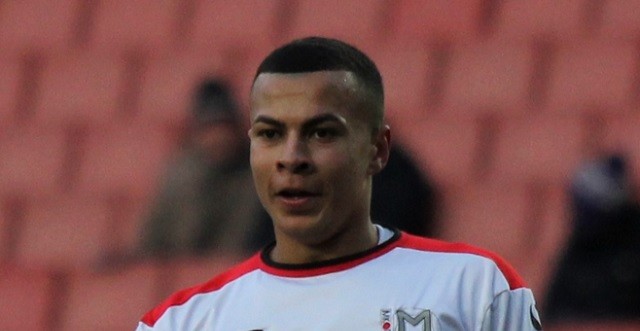 Former MK Dons boss Karl Robinson has called on the public to leave Dele Alli alone.
Alli was recently subjected to criticism after appearing to make a middle finger gesture during England's World Cup qualification win against Slovakia. The 21-year-old has since admitted that it was a joke directed at team-mate Kyle Walker.
Robinson has admitted that he thinks that Alli should have not done what he did. However at the same time, he feels that people are being too critical of the youngster, who has had a rapid rise in the football World after winning the PFA Young Player of the year award for the past two consecutive seasons.
Robinson who currently manages Charlton Athletic, said, "I'm sick of people having a go at him. Just leave him alone. The kid just wants to play football.
"What he did probably wasn't right. But he sees that football pitch as how he saw his old school playground. That's how he plays. He plays free. That's how he plays.
"It's typical of us, though, isn't it.He's made one or two little mistakes and everybody in the country is looking to nail him to the mast. He's done what has done and he'll learn his lesson. I will always back him."