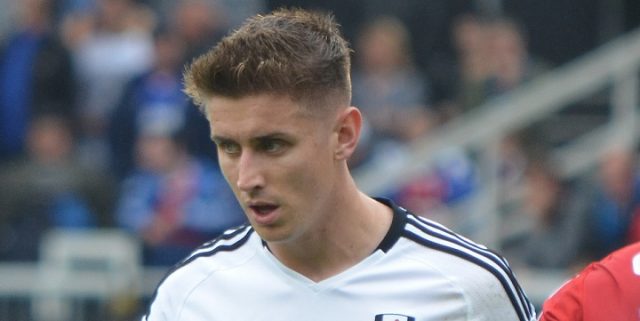 Newcastle were heavily linked with a couple of players that eventually didn't get to make a Saint James' Park switch during the summer transfer window.
Fulham midfielder Tom Cairney was part of the many rumoured players, with Sky Sports even reporting on deadline day that the 26-year-old was in for a swap deal with out-of-favour Toons striker Dwight Gayle.
After a dismal start to their Premier League campaign, Newcastle were willing to ship off Gayle, who had been poor thus far despite scoring 23 Championship goals last season.
Fulham reportedly were interested in Gayle, and did table a £18million bid. However, manager Rafa Benitez reportedly wanted Cairney, a target of the club since January as part of a deal for Gayle.
The midfielder, though, has denied being in the know of such arrangements.
The Scotland international, who bagged 10 league goals in 45 games last term tweeted: "It was a strange experience I'll be honest!!! Deadline day madness."
This was in response to the revelation of Queens Park Rangers' striker Matt Smith, who was watching deadline day with Cairney, on the transfer deadline day rumor.
As per Smith via BBCfightingtalk: "I was actually sat with him on the sofa watching deadline day and all of a sudden Bryan Swanson out of nowhere just goes, 'By the way, we're hearing that Tom Cairney's in for a swap deal with Dwight Gayle', and I looked at him and I just said, 'T, I've been sat with you for two hours, you've not mentioned a thing'. He was like, 'I don't have a clue about this one'."