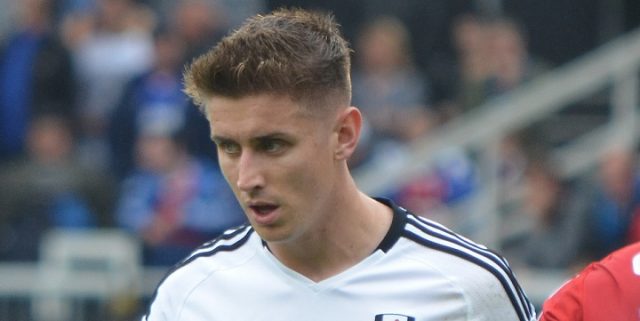 Former Fulham player Matt Smith has claimed that his team-mate Tom Cairney had no idea that there were reports linking him with a deadline day move to Newcastle United.
It was rumored that the Magpies were interested in securing the services of the 26-year-old Cairney in a deal which would have seen Dwight Gayle join the Cottagers. Cairney, who penned a contract extension over the summer, ended up remaining at his current club though.
Smith has now claimed that the player, who he is close to, did not know about the rumors linking him to Rafa Benitez's team saying, "I was actually sat with him on the sofa watching Deadline Day. Then all of a sudden, out of nowhere, it goes we're hearing Tom Cairney is in for a swap deal with Dwight Gayle.
"I looked at him and said 'T, I've been sat with you for two hours and you've not mentioned a thing' and he's said 'I don't have a clue about this one!'
"It was my best mate Tom Cairney at Fulham, he's not leaving, which means I've still got my next door neighbour and my coffee partner after training which is good."
Despite his fact, Cairney is now at a stage of his career where he will feel that he needs to experience Premier League football. Should he have a good season and Fulham fail to win promotion, it will be hard to see him staying beyond next summer.