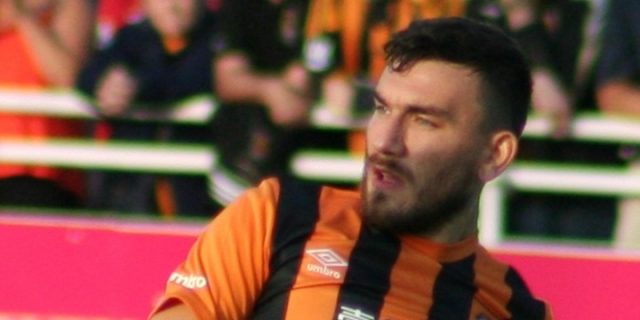 New Aston Villa signing Robert Snodgrass has made little to no attempt to hide how he feels about his parent's club boss, West Ham's Slaven Bilic, over the last few days since he sealed his loan signing.
The Scottish international winger has talked and talked and talked about how he wasn't given a chance, how Bilic isn't the right man for the job, and in his latest bit of talking he's said that Bilic didn't know how to use him properly.
This is not a defense of Slaven Bilic, who for all accounts and purposes, has done a dreadful job of late at West Ham. However, there is a lot to be said in this in his defense. When a player goes to a club, and he doesn't play hardly ever, there is a problem.
It's not typically the manager. Rather it is with the player. Snodgrass begged and pleaded to leave Hull City, who were desperately needing points. They utilized him as best they could, playing him in his preferred position and letting him do what he does.
Yet, he wanted to leave and go to West Ham. At the Hammers, he was found out. Not that he is a bad player, rather that he is not cut out for a mid-table team even. He doesn't possess the speed needed, he doesn't track back well enough, and his threat is too one dimensional.
We've all had times in our lives where we were rejected. We all have faults. If Mr. Snodgrass wants to improve, he needs to recognize them. Otherwise, he will burn out at Aston Villa in the same exact manner that he did at West Ham.