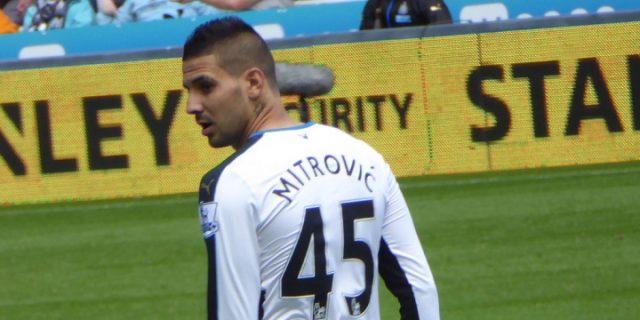 Rumors emerged on Sunday saying that Dwight Gayle would be sold by Newcastle in an attempt to raise transfer funds. It's clear that there is something off with him and the club, and this looks like the best way forward.
And while they are at it, they need to break up with Aleksandar Mitrovic as well. While Gayle cannot be trusted beacuse of his fitness and inability to score in the Premier League, Mitrovic cannot be trusted due to his disciplinary problems.
More time is likely to be given to a similarly tempramental Jonjo Shelvey despite similar issues but Mitrovic has lost his discipline countless times and just needs to go. Another, reason the Magpies need to get rid of the pair is to clear room for wages and transfer fees.
One man mooted to come in is Stevan Jovetic. The Montenegro man would represent a massive upgrade in quality, and it would be a huge statement signing for them. Jovetic is likely to cost a little more than most, so these funds would be nice to have.
With Joselu scoring, and Cristian Atsu and Matt Ritchie playing well, Newcastle can afford to bring in one for two. This is the best way forward for the Magpies, as it is clear that neither man can be trusted by manager Rafa Benitez any longer.