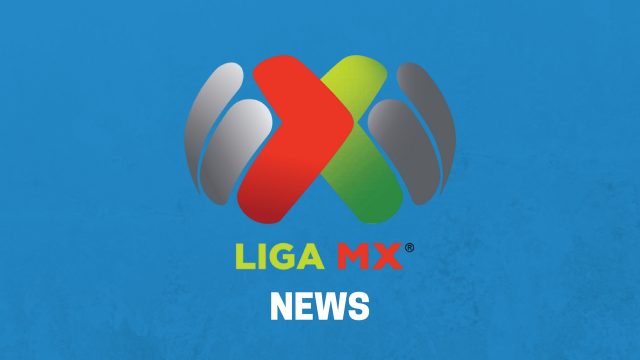 Believe it or not, the Apertura regular season is already a quarter of the way finished! It may feel like things are just starting to pick up, and worry not, there are plenty of games to play, but we're now at a point where we have a pretty good idea of what teams are bringing to the table every weekend.
Before I break into the individual teams, let's talk about the league as a whole to start the year. The biggest blowout of the season thus far goes to Tigres 5-0 thumping of Puebla to start the season, but since then Los Felinos have hardly looked their best. The most competitive game? Toluca vs Atlas, during Jornada 3. Toluca came from behind twice to snatch an incredible win at home in a back and forth clash.
The playoff picture at the moment is completely upside down. Of the 8 teams to make the most recent liguilla, just 3 (Rayados, Toluca, and Atlas) are in line to make it again this season.
Not everything has changed though. Both Nico Castillo and Cecilio Dominguez are having fine sophomore campaigns so far, and are the league's top two scorers with four and three goals, respectively. My player of the year so far? Aviles Hurtado, who is right now the biggest threat on the most threatening team in the league. Which brings me to my next point…
The Winners
Monterrey: The old Rayados, the guys who earned 35 points a few seasons ago and came within minutes of the title, are back. Aviles Hurtado is absolutely ripping defenses apart, and with Dorlan Pabon and Rogelio Funes Mori, Rayados possess a three-headed monster that can put up goals against the league's best. At the back, Cesar Montes is continuing to develop and could add to an already potent back-line. They play at León next week, and another win could really be a statement that Rayados are the best team in the league.
Lobos BUAP: Yeah, it was a tough game last weekend that saw BUAP pick up their first loss of the season, but the Sunday showdown against Pumas is always a difficult game. And besides, they're in the top half of the table, and doing well enough in the fight against relegation (technically they are FIRST in the Tabla de Cociente, we'll see how long that lasts), which is much better than anyone really expected. They still haven't figured out a TV deal, and their home attendance is absurdly low for Liga MX standards, but that hasn't stopped them so far. BUAP's nine goals are actually the most in the league, one more than Monterrey's total.
The Losers
Tijuana: Xolos have literally gone first to worst, and after back to back seasons as superlíder appear to have crashed and burned in spectacular fashion. They've only scored one goal this season, at Puebla, which is also the only point they've earned so far. I said it last week, but I'll reiterate: This team lacks experience up front, and have pretty much been non-threats. They were out shot by Puebla last week, and their lone goal appeared to offside. It's debatable who of the two is worse, but it's clear that Xolos and Puebla are the worst two teams in the league at the moment, and that's not where Xolos expected to be.
Embed from Getty Images
Chivas: While Tijuana are just plain old losers, Chivas fans will be happy to know that they are losers with hope. Yes, the rocky start continued for the champions with a good pounding in Monterrey, but that's the toughest game of the season and they've now got a nice stretch of winnable matches (home to Puebla, at Santos, home to Queretaro) that could help jump start the season for them. Also unlike Tijuana, this team's talent is still there. For the time being, Matías Almeyda is suspended, but I expect Chivas to overcome that against a weak opponent like Puebla. They could easily get seven points out of the next three weeks and be right back in the playoff picture.
Veracruz, Atlas, and Puebla: Veracruz have actually had a decent start to the year; they're riding a 2-match winning streak after a shocking victory in Torreón last Sunday. Atlas had a hot start, but now have fallen down to Earth during Jornadas 3 and 4. Puebla, as somewhat discussed above, have been their usual bad selves. But the reason these teams are losers isn't because of what they're doing, it's because of what BUAP are doing.
It looked like a free year for these teams to climb out of the relegation zone as BUAP (who weren't even a particularly good Ascenso team last year) ended up stealing the promotion, and were expected to flounder as Dorados did two years ago. But obviously, BUAP have shown up to play this season and that has put Puebla and Veracruz in grave danger once again. Atlas are only two points clear of the drop at the moment, but I do expect them to have a good enough season to be well out of relegation talk come the March/April home stretch.