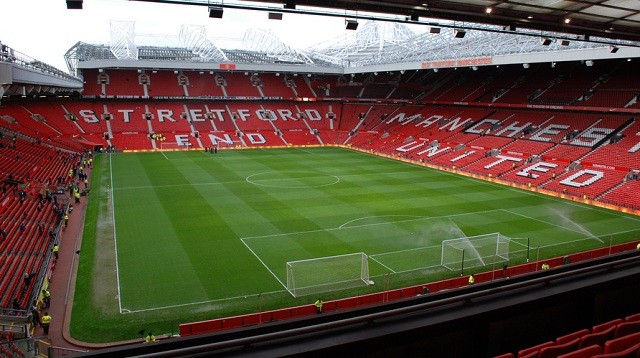 This Sunday, August 13, 2017 (8:00 AM Pacific) Manchester United will host West Ham United at Old Trafford for a match in the opening week of the 17-18 EPL season. Both teams made plenty of moves in this offseason and are looking for promising campaigns in this new Premier League competition.
One of the most notable signings that West Ham United made this offseason was the acquisition of Mexican striker Javier "Chicharito" Hernandez from Bayer Leverkusen. Mexican soccer is currently struggling with the latest news of eternal national team captain Rafael Marquez linked to drug trafficking and the shocking career moves of Carlos Vela and Jonathan Dos Santos from La Liga to the MLS. But one of the bright spots is that Javier Hernandez has joined West Ham United to continue his fruitful career in Europe.
All eyes will be on "Chicharito" this Sunday as the 29-year-old will be making his return to where his career in Europe started, Old Trafford. Manchester United is the clear favorite heading into this game but the clash should be entertaining with a promising and ambitious West Ham side up against the odds. Hernandez should feature in the starting 11 with players like Marko Arnautovic and Manuel Lanzini to aid him in the attack. There have already been some very interesting games this weekend to kick off the new EPL season but this could prove to be one of the best in Hernandez's return to the Premier League.
How to Watch Chicharito
The Manchester United vs West Ham United match will be broadcast this Sunday, August 13 at 8:00 AM Pacific:
TV Schedule: NBCSN, Telemundo
Watch Live Online: Sling TV (Watch 7 Days Free)