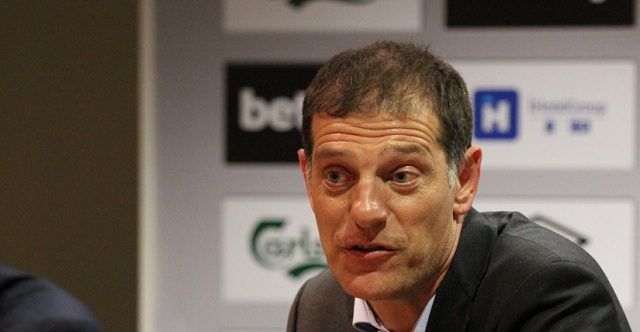 West Ham manager Slaven Bilic has revealed that his club will attempt to fend off interest for midfielder Manuel Lanzini but did add that no player is bigger than the club
Despite the East London club enduring a rather disappointing last season, Lanzini impressed and has managed to establish himself as arguably one of the most creative players in the Premier League.
He managed to impress so much so that he earned himself a call up to the Argentina national team and has now attracted the interest from Liverpool.
Bilic has said of Lanzini amid talks of a move to Liverpool, "With Manuel, no player is bigger than the club in any way, I am not talking about contracts, I am just talking about that he is just one player.
"He is just part of the team like any other player, [like] even [Lionel] Messi [at Barcelona] and all of them. But he is one of our key players definitely. He is a great lad and he knows his situation."
Lanzini is set to miss his club's first match of next season as he continues to rover from a knee injury which was sustained during pre-season.