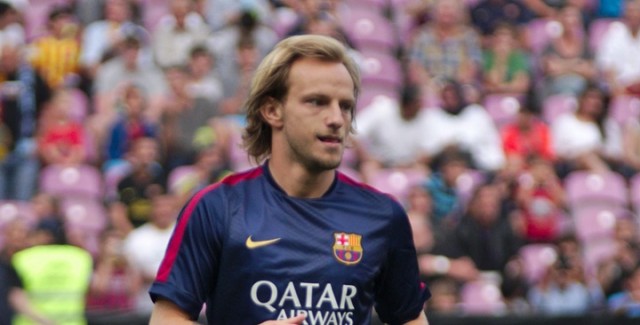 According to Don Balon, Barcelona aren't ready to give up the fight in their pursuit of Liverpool's Philippe Coutinho, as they are willing to offer midfielder Ivan Rakitic as part of their bid to prise the Brazilian away from Anfield.
Confirmed reports claim the 25-year-old has emailed the club an official transfer request on Friday, with his eyes set on a Camp Nou switch.
Liverpool have already knocked back two bids – with the second reportedly around £90million – from the Catalan outfit, and if they would go all out against the player's wishes to leave remains unseen.
While it's totally understandable why Liverpool aren't keen to let their man leave, preventing a messy battle between both parties is best bet.
If Barcelona are indeed willing to offer Rakitic in exchange for the former Inter Milan man, then the Reds should accept the Croatian with both hands as opposed to forcing an unhappy player to stay.
In Rakitic, Liverpool would be getting an entirely new player to Coutinho. While he isn't as skilful, fast or exciting as the South American, the 29-year-old offers his own special set of skills.
He has an eye for goals with his long-range shots, can take set pieces perfectly and is also a master passer.
Liverpool won't find many players capable of replacing their wantaway star out there and it's why getting Rakitic in return, plus some cash seems quite like a good deal.