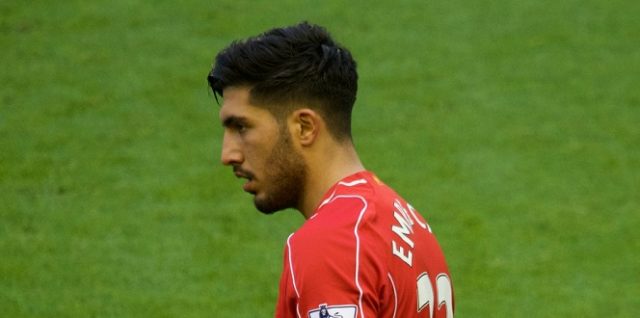 According to Gazzette dello Sport, Juventus have plans to table a £23million bid before Liverpool in hopes of landing midfielder Emre Can.
The Reds have held out for a higher fee, reportedly £27million for the Germany international, but with Can said to have rejected a new contract to remain at Anfield beyond next summer, the Italian side are hoping a deal can be reached.
With few hours away from their season opener, Liverpool have been left sweating on losing some of their midfielders to summer exits, with Philippe Coutinho confirmed to have handed the club a transfer request amid his Barcelona links.
Can is wanted by Juve boss Massimiliano Allegri, and he's number 1 on the Italian's wishlist as he is keen on adding reinforcements to a midfield that has lost a lot of its top players in the last 3 summers.
At Liverpool, the 23-year-old is firmly behind Jordan Henderson, Georginio Wijnaldum and the injured Adam Lallana in the midfield selection order, but could earn a starting berth to himself if Coutinho leaves.
However, it doesn't seem he would be willing to take a gamble on that, and Manager Jurgen Klopp can ill-afford to lose 2 first-team midfielders this time of the campaign.
How this pans out remains to be seen, but it's looking very unlikely that Emre Can will still be at Anfield by next month.