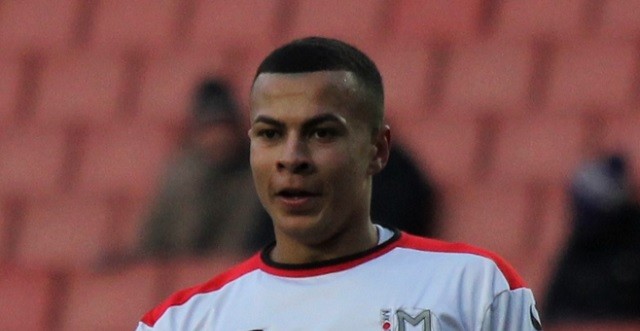 According to reports, Tottenham star Dele Alli would be prepared to leave the North London club and play for Barcelona as it would allow him to become team-mates with Lionel Messi.
After winning the PFA Young Player for the year award for the past two consecutive Premier League seasons, Alli has become regarded as one of the best young prospects in World football and has been linked with many clubs.
The youngster bagged 22 goals from 52 appearances in all competitions last season as Spurs narrowly lost out in the Premier League title race to Chelsea.
Though Spurs will not wish to part ways with the 21-year-old, Spanish outlet Diario Gol has claimed that the player will take up the chance to play for the Spanish giants should it arrive as it will allow him to play with Lionel Messi.
Since Alli most probably grew up watching Messi dominate world football, it would not be surprising if this claim is true.