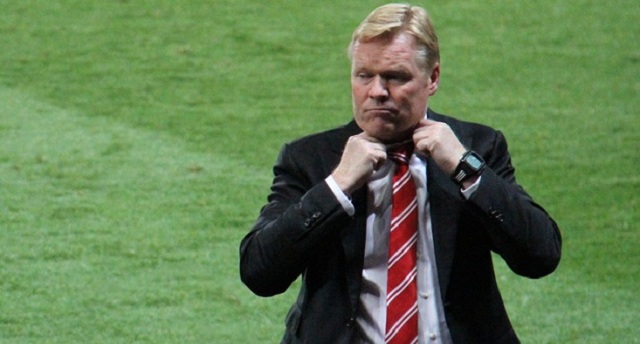 Everton manager Ronald Koeman has revealed that his club are keen to demonstrate that they have big ambitions on the pitch this season.
The Toffees spent over £90 million on bolstering their side this summer bringing in the likes of Jordan Pickford, Michael Keane, Davy Klaassen, Sandro Ramirez and Wayne Rooney.
They are still attempting to sign £50 million rated Swansea star Gylfi Sigurdsson and many now expect the Merseyside to be able to challenge for a top six finish during the upcoming season.
If the squad gels together, they will certainly have a good chance of causing upsets against the Premier League's top sides.
Koeman is confident that his side can deliver by saying, "First of all we have big ambitions. That is what we would like to show to everybody.
"Like everybody knows we are still working on some targets and that is difficult, but if we can do the business we want I think we are stronger than last season.
"But of course it is difficult with the big clubs. You need one or two struggling in this season and maybe you can make the next step. If all the big ones are really strong and doing what they need, it is very difficult."