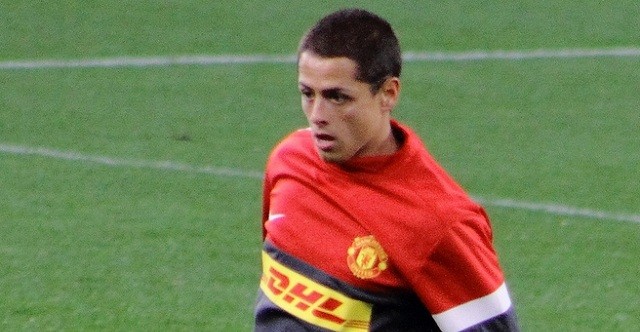 West Ham forward Javier Hernandez is excited to play against his former club Manchester United this weekend and has said that he feels only "happiness" towards the club that brought him to the Premier League several years ago.
Hernandez was signed for United by Sir Alex Ferguson from Mexican club Guadalajara in 2010. During a five year spell with the Red Devils, he went on to score 59 goals from 157 appearances.
After leaving United in 2015, he linked up with German Bundesliga side Bayer Leverkusen before returning to England this summer with West Ham, who bought him for £16 million.
Hernandez is now likely to make his Premier League debut for the Hammers against his former club and said of the Red Devils ahead of the game, "It was a great experience [there] … only happiness. I was living my dream and made that big step, which is not common.
"There is nothing negative about going there. It's going to be my first game with my new club, against my old club in my old house. It's only positive things – it's an important moment for me."