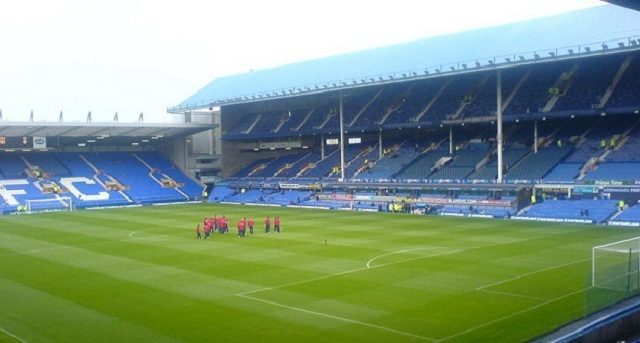 During David Moyes' days as manager of Everton, Brazilian striker João Alves aka Jô, famous for his stint at Manchester City joined the club in February 2009 for a loan until the end of the season.
He returned for a season-long loan the following season after making an impression with 5 goals in 12 EPL games, only to be released 6 months later due to a breach of conduct.
At the moment, and 5 clubs later, Jo, 30, is currently playing for home club Corinthians, but still harbors regrets over blowing his Everton opportunity.
Speaking to Reuters, the striker who's currently atop the Brazilian Serie A goal charts with 11 goals in 19 games admits, "There was an episode at Everton when I had hurt my ankle and I asked David Moyes if I could come back to Brazil to speed up treatment."
"I came back here and didn't have any treatment, I did other things. I told him I was fit to face Chelsea. I played from the start in London and I didn't play well at all. I was in pain and I hid it from him and he found out. And he was very angry"
"…I thought it was just another spell and that I would learn, but you have to take advantage. I thought, 'don't worry, I'll have another chance'. Sometimes you don't get another chance."
Jo has since recovered his form and discipline at Corinthians, who are currently topping Brazil's top flight at the half-way stage of the season.
Many are already clamoring for his recall to the national team having last appeared in 2014, and if he stays true to form, he could be on the contingent to represent Brazil at Russia 2018.
Perhaps, Jo could have written his name in Everton folklore if he had managed to keep his head down? Sadly, this never got to be found out.