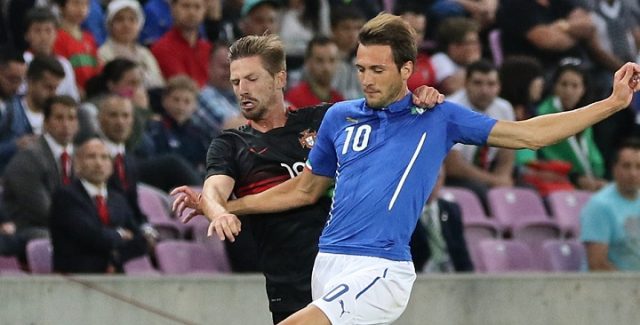 As per Portuguese publication O Jogo, Sporting Lisbon midfielder, captain and Everton target Adrien Silva has asked to leave the club this summer, with a move to the Premier League his utmost desire.
Reportedly, Tottenham made a move to sign the 28-year-old last summer and this one, while he was also close to a Leicester City switch.
Various reports last month also claimed Everton had a £22million offer for Silva knocked back, with Lisbon sticking by their £27million asking price.
While there has been no recent news of Everton still trying to seal a deal for the Portuguese international, his latest admission could trigger a move.
Especially considering there has been a temporary halt in the club's attempt to bring Swansea's Gylfi Sigurdsson to Goodison Park.
Adrien Silva is no Sigurdsson, but he boasts of a lot of continental experience and can play in as many as 4 midfield positions.
While Everton are still expected to complete a move for the Icelandic star, it wouldn't hurt to put a contingency plan in place in the form of Adrien Silva.