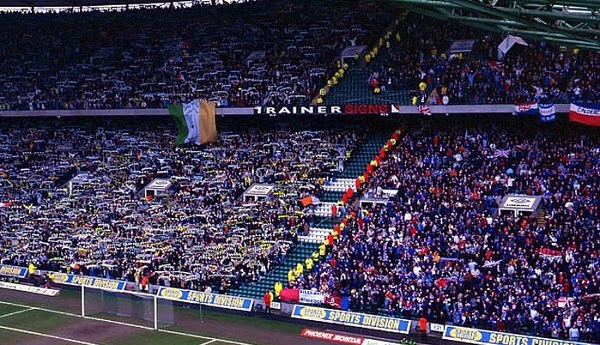 Rangers faced Championship side Dunfermline on Wednesday night in the second round of the Scottish League Cup. And they did not disappoint their manager, running out 6-0 winners at home. Here are three things we learned from the action:
Miller provides the cutting edge
On a night where Rangers ran rampant, it was a familiar face that provided the necessary cutting edge and ruthlessness needed to set them on course. Kenny Miller, the ever-present veteran, was on hand to dispatch the first goal into the back of the net after some fine buildup play.
As much as it's desired to find a way to get a new striker in there, it's going to be hard to find someone with his qualities. He might not be able to be as fancy as some, but he's going to have that finishing touch that others simply don't have. And his instincts are below none in the league, so look for him to continue to be a talking point this season.
Alves, Morelos off the mark
Bruno Alves, a defender by trade, opened his account with a sumptuous free kick goal after just nine minutes of play. That might not seem like a big deal, but it is considering what Rangers will ask of their new defender in the attacking game from week-to-week.
In addition to Alves' finish, the Colombian Alfredo Morelos was extremely impressive. In addition to being a big part of the first goal, the winger grabbed two goals. One was a well-driven effort into the near post, while the second was a simple tap-in after a rebound. But his goals will do him and his side a world of good going forward.
Rangers don't let off
Dunfermline manager Allan Johnstone admitted his side weren't great, but he said it all when he said that Rangers just didn't let up once they had an advantage. And that is just the kind of thing that is going to take them places.
Title winning sides have that aura to them, and the Light Blues are starting to build that early on in the season. It might be a win against lower tier opposition, but it is still very much impressive due to just how they managed to grab the victory and never let go for a single second.