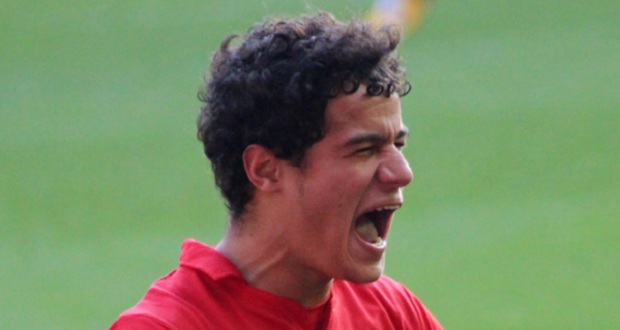 According to reports, Liverpool have rejected a £90 million bid from Barcelona for Philippe Coutinho.
Coutinho is a priority target for the Spanish giants and is being viewed as a replacement for Neymar. Prior to this latest offer, the Catalan giants had a £72 million offer rejected for the Brazil international.
Despite struggling with an ankle injury last season, the 25 year old Coutinho is a key part of the Reds team and his 14 goals last season played a big role in helping the Merseyside club to finish in fourth place on the Premier League standings.
Coutinho is said to be keen on the move and speculation that a transfer will take place began to do the rounds after he was left out of the Reds squad that faced off against Bilbao in a pre-season match.
Klopp however insisted that this was as a result of a back injury and that he expects the player to be back in action for the clubs first game of the new Premier League season against Watford on Saturday.