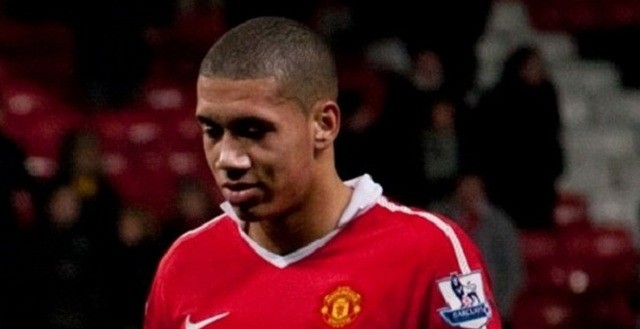 Paul Parker has said that he thinks that Chris Smalling should leave Manchester United in order to bolster his chances of making the England squad for the 2018 World Cup.
The 27-year-old Smalling appears to not be a favorite of United manager Jose Mourinho and has attracted interest from the likes of Everton and West Ham earlier in the summer.
Smalling started only 18 Premier League games last season and is expected to start the new season behind Eric Bailley and Victor Lindelof in the pecking order at United.
Parker, who is a former Red Devils player himself, knows that it is difficult to leave Old Trafford, however he did suggest that Smalling does so in order to secure his place with the Three Lions squad that travels to Russia for the World Cup in 2018.
He said, "Chris has won a few things and has enjoyed his time in Manchester so he's going to find it very difficult to move on.
"But he wants to play for his country and there is a World Cup coming up and even if he was picked he wouldn't be prepared for it because he might not have played enough club football.
"Having said that even as a fourth choice centre-half you look at the injuries they have and Mourinho might say 'you've going nowhere unless I get someone else in'.
"If Jose Mourinho thinks that the young players coming through – who did so well at the back-end of last season – are good enough then Smalling wouldn't be too expensive and it makes sense.
"That's what Manchester United used to do under Sir Alex Ferguson: if a youngster was ready then established players were replaced."