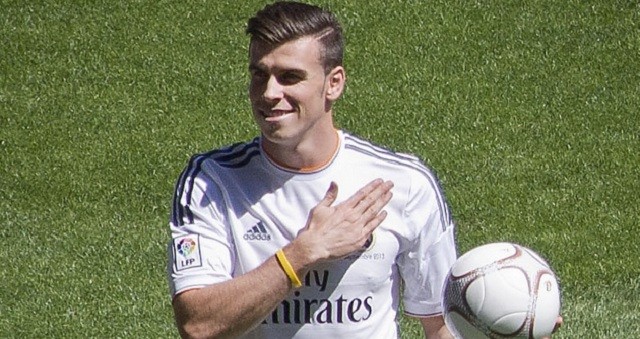 According to former Arsenal player turned pundit Ian Wright, Tottenham will win the Premier League title sooner than later if they can somehow convince Gareth Bale to return.
When Manchester United reignited their interest in the Welsh international days ago, various reports emerged to claim Spurs inserted a "first refusal" option in the £85million deal that took the Welsh international to Real Madrid in 2013.
Wright believes the winger and 2010-11/2012-13 PFA Player of the Year could be "the final piece of the puzzle" for Spurs if they are to become Premier League title contenders.
The Gunners legend said on Sky Sports' The Debate, "I threw something out about him going to Spurs the other day. I've since been reading how much he's earning at Real Madrid and it's around £360,000-a-week net. I think even Manchester United would really have to make ends meet to manage that."
"But going back to Spurs, they could sell him the dream of the new stadium and playing with the team they have assembled."
"Would Daniel Levy do it? Everybody I've spoken to has said, 'No he would not'. But they could sell him the dream of being the last piece of the puzzle?"
"Winning the Premier League with Tottenham would be far better for Gareth than winning it with Manchester United. I see Man Utd winning it in the next couple of years but Tottenham need that kind of signing to take them into that realm."
Despite suffering frequent injury bouts since arriving the Santiago Bernabeu, Bale, 28, has managed to prove his worth. He has formed the famed BBC attacking triumvirate alongside Karim Benzema and Cristiano Ronaldo.
The Welsh has won every club trophy available to Real Madrid since he moved, but there has been no movement on Tottenham's trophy collection shelf till date.
Spurs currently boast of one of the strongest starting XI's in the EPL, and manager Mauricio Pochettino will hope to land a major title next term after close shaves with the league title in the last 2.
While Bale will definitely improve Tottenham, and very much likely lead them to a title victory, there is a feeling the club could do it too with the current squad at their disposal.