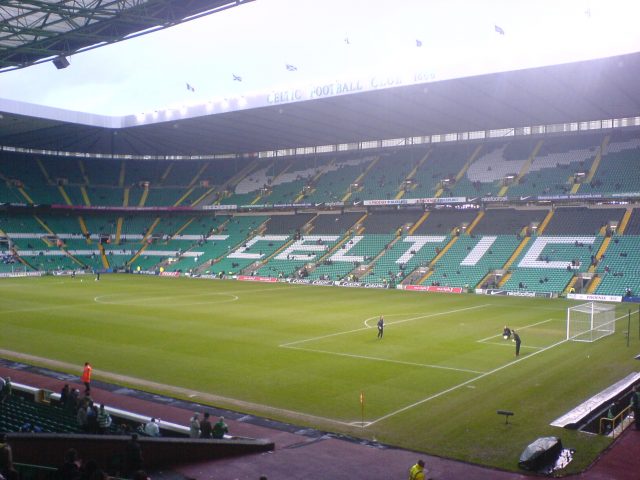 Celtic took on last year's eighth place league finishers Kilmarnock at Celtic Park with plenty of motivation to not allow a repeat on 2012 to occur.
The Hoops made sure that did not happen as they waltzed to a 5-0 victory over Killie. Here are three things we learned from the night:
Tierney scores goal of the season contender
It may be early days yet in the season, but Kieran Tierney has gone ahead and staked his claim for goal of the season with his audacious long range strike for Celtic's fourth goal on Tuesday.
His thunderbolt beat Kilmarnock goalkeeper Jamie McDonald from every bit of 40 yards away, and will definitely be up there at the end of the season as a contender for the best goal.
Griffiths continues hot streak
In what was a fairly young squad chosen by Brendan Rodgers, Leigh Griffiths was included as one of the more 'senior' players. And he did not disappoint on the night, adding two more goals to his name along with the two he scored at the weekend.
Celtic will need him to continue to hit the heights, especially with the Champions League matches with Astana coming up in the next couple of weeks. Griffiths looks well up to that task, though, and it wouldn't shock anyone to see his run continue.
Fight for places is very strong
The worry for Brendan Rodgers and fans alike would have been a lack of motivation this season after an unbeaten Scottish season last term. However, that was all put to bed by the play of the side tonight.
After making eight changes, the Bhoys' level of play did not drop a single iota. That shows that competition for places in the team is high, as each player wants to grab his spot in the team. With a team this dominant, that will be the only thing that keeps them pushing on. And Rodgers has captured that to great effect thus far.