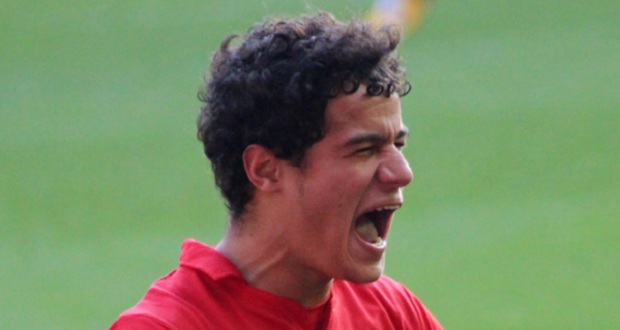 Steven Gerrard has commented on the Philippe Coutinho transfer saga and said that the player must decide whether he wants to try and "create a war" by forcing a move away from Liverpool.
Coutinho has emerged as a priority target for Barcelona, who see him as a replacement for Neymar and the Catalan giants have seen a €80 million bid already rejected by the Merseyside club.
Liverpool's stance has always been clear on the matter, with the club insisting that the player is not for sale. However, Coutinho himself is said to be keen on the move, especially as it will allow him to play for  club for whom many South American legends have played.
Now, club legend Gerrard said of the situation surrounding Coutinho, "It's very, very difficult. Especially South American players who always go on record saying it's a dream of theirs to play for Barcelona.
"I've experienced it before as a player and a fan with (Javier) Mascherano, with (Luis) Suarez and it's a very, very difficult situation for a club to be in.
"The good thing from the Liverpool fans' point of view is the manager is desperate to keep hold of him and is trying to keep hold of him. The board want him to stay, this is not a situation where Liverpool need money or to cash in.
"We're not a selling club so they're going to do everything in their power for him to stay. But at the end of the day it comes down to Philippe Coutinho and his decision, what he's prepared to do, what type of war he's prepared to create to get out because Liverpool won't make it easy for him."