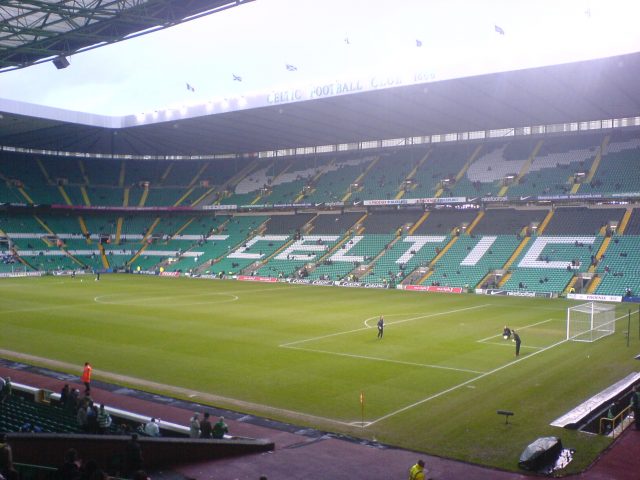 Celtic completed a great week on Saturday with a comprehensive 4-1 win over Hearts that saw them pick up where they left off last term. Here are three thoughts from the match:
Griffiths returns to starting XI in style
Striker Leigh Griffiths has had his fair share of difficulties over the last month or so. Suspended for riling up Linfield supporters and injuries have seen him sidelined some.
However, he's fought through that to get back and has been rewarded with two goals- and an assist- in his first start since returning.
The goal for the club will be to grab their seventh straight Premiership title, and the goal of Griffiths will be to make sure he is first choice no matter the fitness level of Dembele. He's gone a decent distance here to show he deserves as much.
Celtic survive flurries
In the early stages of the second half, things looked tough for the Hoops. They had gone into the half a goal to the good, but they were in some danger of that unraveling until Griffiths set up Sinclair to score the second, which ultimately led to them pulling away.
Their ability to fight through the tough stages will prove crucial as they head into the playoff round of the Champions League and as they continue on in the league campaign.
Gordon culpable
On a day where so much went right for Celtic, they were let down by their goalkeeper in the search for a clean sheet.
It can't be said very often, but Craig Gordon made a massive error when allowing Esmael Goncalves to fire into the near post from what was a very acute angle. That goal didn't have an effect on the end result, but it will be annoying and could lead to potential problems down the line.