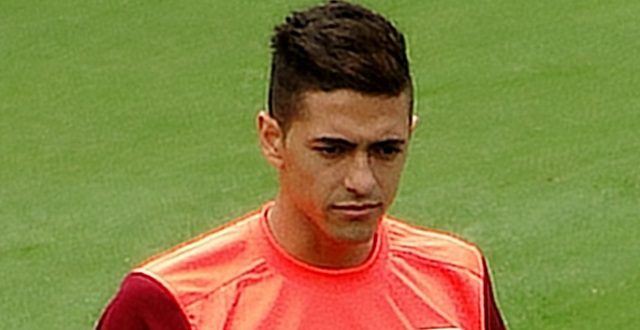 As per The Sun, West Ham are speeding up trying to convince Argentine winger Manuel Lanzini into agreeing a new deal, in order to keep him off Liverpool who have reportedly made him the number 1 target in case Coutinho leaves for Barcelona.
With Neymar now a PSG player, the Catalans are desperate to lure the Brazilian playmaker away from Anfield, and the Hammers fear it would affect the future of their own star Lanzini.
The 24-year-old is currently on a 4-year contract that fetches him £30,000 per week. Despite having 3 years till it expires, West Ham are keen on improving the contract terms, with £50,000 wages reportedly offered.
Certainly, Liverpool are able to offer almost double of that, and West Ham have a big battle on their hands.
Since arriving London from Al Jazira Club in July 2015, the Argentine has proven to be integral to the Hammers' plan and growth.
Last season, Lanzini returned 8 goals and 2 assists in 35 league games. With a versatility and exciting style of play akin to Coutinho's, it's not hard to see why Liverpool see him as the perfect player to step into the shoes of the Brazilian if he says goodbye.
If that happens, it would be daunting a task for the London Stadium to prevent the Merseysiders from getting their man.
At the end of the day, Lanzini will be the one calling the shots as regards where he wants to play in 2017-18.