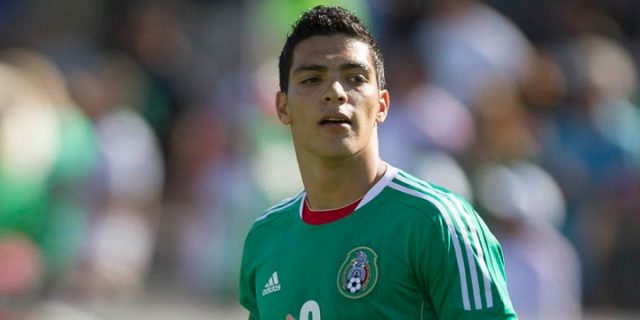 Football transfer guru Tancredi Palmeri has revealed that West Ham are in talks to sign Benfica forward Raul Jimenez.
The Hammers have been active in the transfer market this summer and have completed the high profile signings of Joe Hart, Javier Hernandez and Marko Arnautovic as they look to improve upon their 11th placed Premier League finish next season.
Jimenez became the most expensive footballer in Portuguese football history and the most expensive Mexican when Benfica bought him on a full-time basis for around £19.6 million last year.
Now the East London club will likely have to pay more than that should they attempt to buy the player. Jimenez played 19 times in the Primeira Lig last season and scored several goals.
West Ham fans are likely to be divided on signing the Mexican international, who has scored just 19 goals during the past three seasons.  It remains to be seen if the East London club will continue their interest.