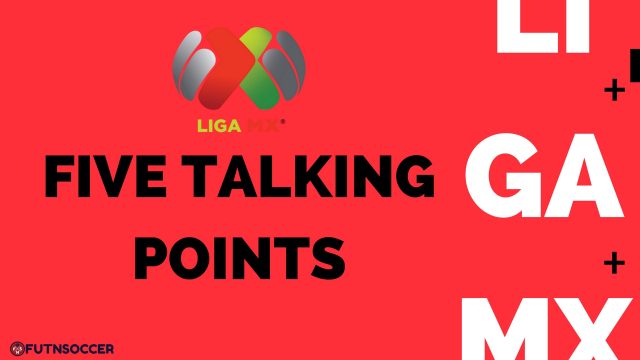 Liga MX has returned, and the opening weekend went more or less how you would expect; that is to say absolutely nothing played out how you expected it to. América and Xolos lost at home, Lobos BUAP scored twice in the first half, Chivas and Toluca played a scoreless draw, and Tigres crushed Puebla (okay, that one was exactly what we expected).  Here are five big talking points from the opening weekend:
Tigres Start Strong. As previously noted, if there was one result we could've predicted from Jornada 1 it was Tigres running over Puebla with little effort.  But that doesn't mean this game wasn't full of intrigue; Enner Valencia had a fantastic hat-trick in his return to Liga MX, and Lucas Zelarayan scored a ridiculous opener.  The normally stone-faced Tuca Ferretti even cracked a smile as the goals started to pile up.
Tigres have won the last two Apertura tournaments and are clearly hungry for a 3rd, especially after a disappointing ending to last season. Puebla at home is probably the easiest game Los Felinos will play all year, but it's hard to do better than 5-0.
BUAP Show Up, But the Cameras Don't. I bet not too many of you tuned in to see Lobos BUAP's first game in the top flight. As a matter of fact, I bet none of you tuned in, since the game wasn't televised. Due to contractual disputes with the TV networks, the Puebla based club played their opener "in the dark" so to speak. And it's a shame, because the BUAP-Santos game seems to have been very compelling, and saw four goals in the first half.  UANL loanees Luis Quiñones and (unrelated) Julian Quiñones both got on the board in the first half, and Lobos earned a point with the kings of the draw, Santos Laguna.
Cruz Azul Impress. Once again, Cruz Azul have looked good in a season opener. It seems nearly every season we are saying that they've gotten over the hump and could really be back into contention. I'm not going to say that just yet, but on paper this is a better team than last year, and I think they could realistically make the liguilla.
They started off well enough, taking all three points in Tijuana with a 2-0 victory. Maybe Xolos are weaker now without Piojo Herrera at the helm, but it's a fact that Estadio Caliente has been a fortress in recent years, and it's no small feat for Cruz Azul to win this game. Spaniard Edgar Mendez was the hero, scoring both goals, though one was more luck than anything else. The jury is still out on these guys, but their Week 2 match-up with Chivas should tell us a lot more about Cruz Azul's legitimacy.
Road Warriors. It was a bad weekend for home sides, with only two of the nine hosts (Tigres and Pumas) emerging victorious. Visiting teams won four of the nine games, while the other three ended in draws. Overall, visiting teams earned 15 points this week, compared to just 9 for home teams. Querétaro snatched a win at the death against América via a late (and correctly given) penalty, Atlas dominated León at the Nou Camp, Necaxa handled Veracruz, and as mentioned before Cruz Azul won in Tijuana.
Atlas Win the Week. Atlas were probably the biggest winners of the opening Jornada, controlling the game against León from start to finish en route to a 3-0 victory. Juan Pablo Vigon, a fresh signing from the Ascenso, got Los Zorros ahead just two minutes into the match, and Matias Alustiza converted a penalty early in the second half to double the lead. Ghanaian youngster Clifford Aboagye put in an impressive perfomance and dazzled fans with his incredible setup for Atlas' third goal of the night. Atlas are coming off a strong Clausura and should definitely be considered a threat this season.